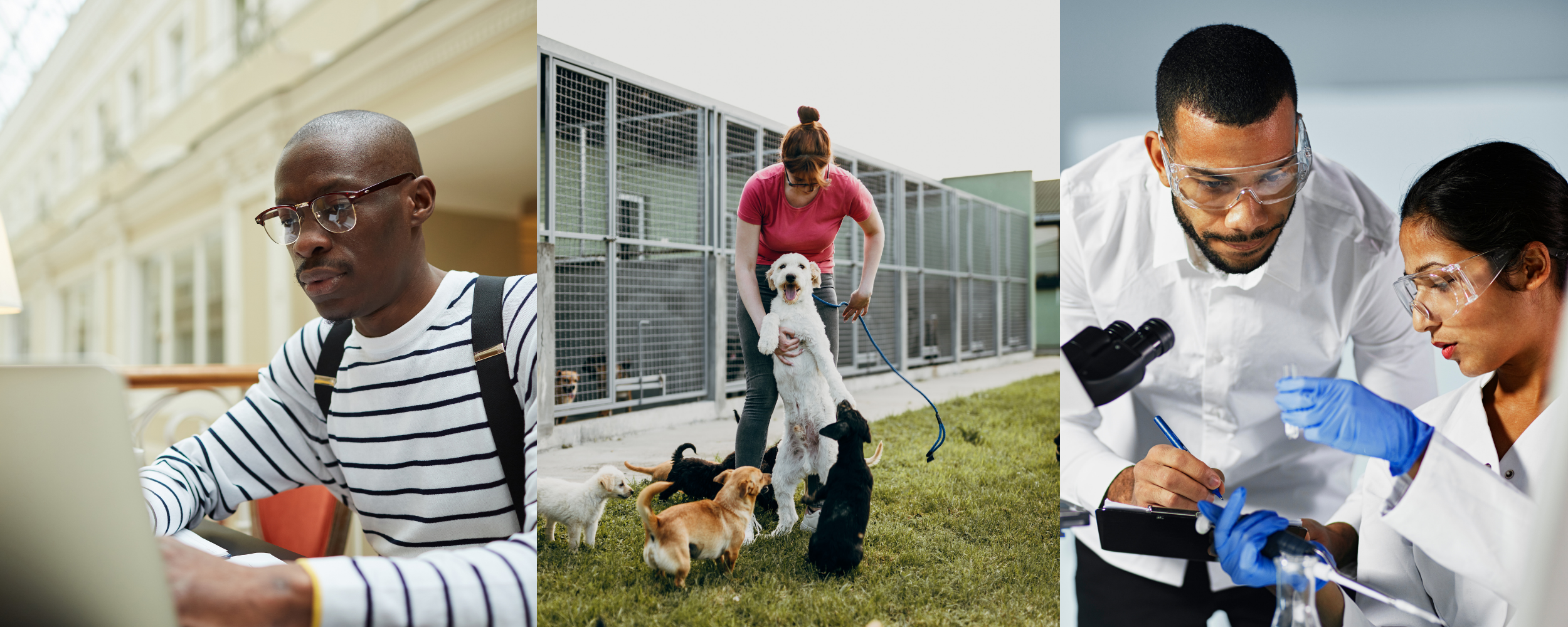 "Making an Impact with Michelson Philanthropies" Podcast Series
This podcast series explores the work of Michelson Found Animals Foundation, Michelson 20MM Foundation, Michelson Medical Research Foundation, FirstGen Initiative, and more.
Jerry Sullivan of SullivanSays SoCal interviews key members of the Michelson Philanthropies' network of foundations to examine their work in animal welfare, the emerging pet care industry, pet-inclusive housing policies, impact investing, textbook affordability, philanthropic philosophy, supporting early-career scientists, medical research, entrepreneurship, and supporting immigrant women. Listen to all the episodes now!